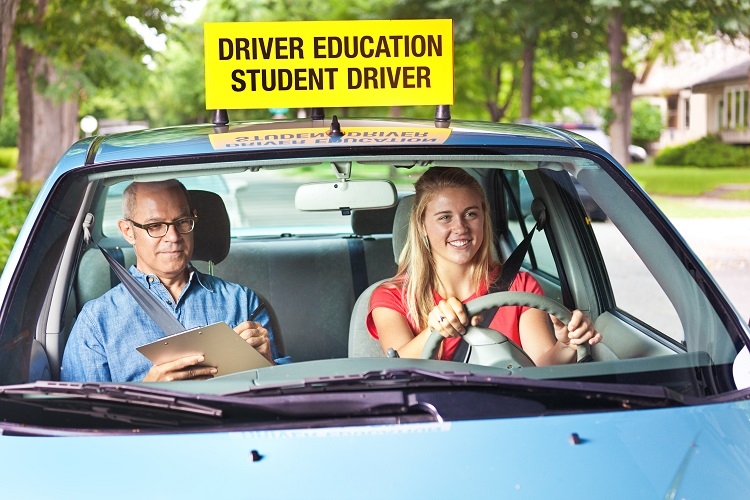 Your teen has passed the driving test, received his or her driver's license, and asked for the keys—now what? You may feel a sense of panic, or you may not know how to feel about this change. This is completely normal. A new driver in the household brings excitement and worries. To help ease your mind, here are some tips and tricks to help your teen driver be safe and prepared while on the road.
Have a plan
Know what to do if you are involved in an accident or stopped by the police. Make sure you can find the vehicle's registration information and proof of insurance. The auto ID card may have steps to follow in the event of an accident. Also, have tools in your car and know how to use them in case of emergency.
Limit distractions
Before driving, turn off the cell phone. Better yet, put it somewhere out of reach to avoid temptation. There are also apps available to silence the phone while driving. Make a pledge with friends so that no one texts or uses their phone while driving. When possible, reduce driving at night and during bad weather. Multi-tasking, such as eating, touching controls, or talking to passengers, can also be distracting.
Be aware
Watch for bicyclists and pedestrians, particularly in urban areas and during warmer months. When driving out in the country, look out for animals about to cross the road, especially during dusk and dawn. Be extra cautious for kids and buses in school zones and workers and equipment in construction zones.
Remember the rules of the road
Drive defensively, but courteously. Don't assume other drivers will follow traffic rules. Instead of trying to teach other drivers a lesson, leave that to the police.
Maintain your vehicle
Keep the windshield clean and gas tank at least half full. Each time you stop at the gas station, you can do both! Check for burned out lights each time you change the oil. Valuable items, like wallets, electronics, phones, or sports equipment, should be kept out of sight to lessen the risk of theft.
Do well in school
Getting good grades provides many benefits and will often earn discounts on auto insurance too.
When a new milestone happens in your life, like a new teen driver, talk with your insurance agent. Your agent can help find the best insurance protection for you and your family.