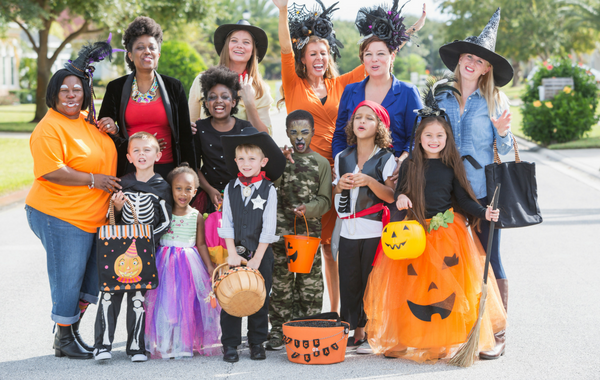 As the temperatures lower and we start to enter into the fall season, one of my favorite holidays is approaching: Halloween. I remember as a kid the excitement that would build each week as it approached. Being able to dress-up and pretend to be something you idealize is an American tradition unlike any other. For one night a year, you are encouraged to get outside of your home, knock on your neighbor's door, and ask for a Trick-or-Treat.
Halloween can be fun for the young and old alike, but with this unique holiday also comes unique risks. As we know, Halloween brings out a lot of children with hopes of scoring as much candy as possible in one fateful night. It is essential to be aware, both as a pedestrian and as a driver.
If you are planning to trick-or-treat, there are three things that can be done to increase safety and give everyone a better experience.
Plan your costume for comfort and performance. You may be walking a lot, and it helps to be in an outfit that is functional and comfortable for a few hours. Try to avoid masks or things that will change your field of vision.
Keep a kit on you with safety items such as flashlights/glow sticks, emergency numbers, a firs- aid kit and phone.
Supervise your children under the age of 12, and even if they are over the age of 12, always trick-or-treat in groups for visibility and safety.
The most significant risk to pedestrians during Halloween are the vehicles on the road. It is dark, and people are walking everywhere during the trick-or-treat hours (usually between 5 p.m. and 9 p.m.). Drive extra cautiously and slowly due to the pedestrian traffic. Stop for every stop sign and check intersections multiple times in each direction before proceeding. Avoid any distractions inside your vehicle that could take your eyes off the road.
Halloween is an exciting time for both adults and children. Using these safety tips can help you can have a spooktacular holiday!