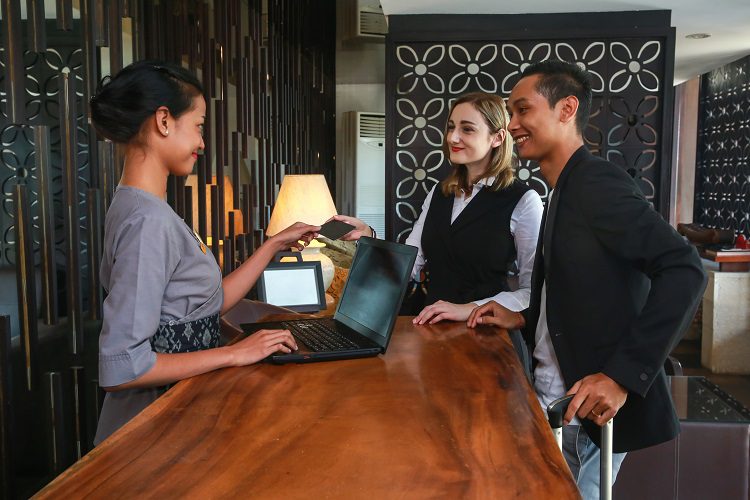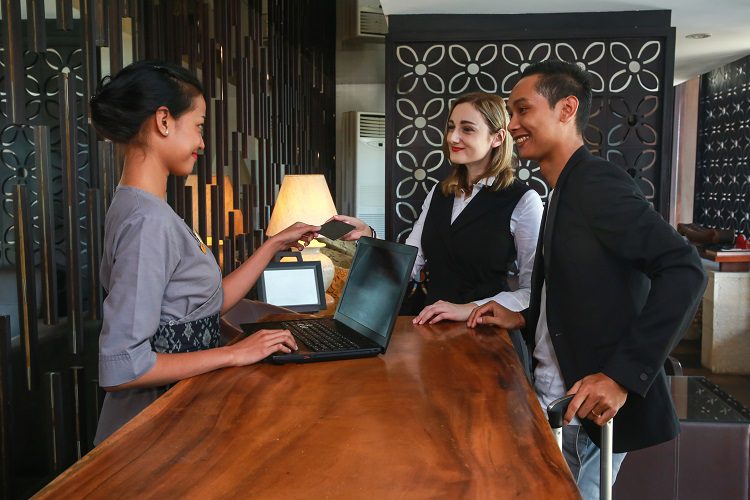 It's no secret that when consumers are searching for a place to stay on their next trip, whether it's for business or pleasure, the options are plentiful. The hotel market is saturated, so the ability to differentiate brand, offerings, and experience to attract clients is vital. In addition to staying on top of industry trends, make sure you are consistently reviewing the experience you provide guests to ensure you stand out from the rest.
Determine your brand. Larger chain hotels tend to have a clear, memorable brand if the hotel is doing a good job of distinguishing it. Having a brand vision and executing it is just as important for smaller hotels. It's essential for hotel management to be clear on what distinguishes their hotel from the competition for it to be portrayed to the public and understood by customers. A strong brand can survive trend and market variations while still evolving with customer needs.
Focus on the story. People feel connected when they know the story behind the business. You can share the story of the hotel's founding, mission, and people to tie to the customer experience and create an impression. Special touches like cookies at check-in can be tied back to an origin story to leave a more lasting impact in the guests' minds.  Additionally, you can create design statements that support your story and brand. Your guests will take these memories from their visit back with them and likely share with others.
Service and hospitality. In the hotel industry, you need to provide both service and hospitality consistently to stand out. Service is what you do for someone, while hospitality is how you make someone feel. Excellence in both areas is critical to the hotel's success and ability to distinguish itself from chains. One way you can master this is by focusing on the needs and desires of your customer base and taking the time to understand them. Use the intangible to elicit a positive emotional response and train your staff on the soft skills needed to improve emotional intelligence. This will help instill the importance of hospitality into your brand and hotel culture.
Anticipate the needs of your customer. One way to secure a place in your customer's memory is to deliver a service before the guest even knows they want or need it. Go beyond just providing the expected necessities. Try to find out at the time of booking whether the stay is for business or pleasure and anticipate your customer's needs based on that. Make your hotel part of the destination, not just where they stay.
Create customer loyalty. It's becoming somewhat of an expectation to have a customer loyalty program. Many hotels and other businesses offer customer loyalty programs, and you can use yours to stand out from the rest. Make sure you utilize the personal information that is saved in your database or sales system. Address guests personally and delight them with a random and unexpected perk. As your employees talk to guests, train them to keep notes in your system so you can personalize benefits. Have a goal of your customer being your brand ambassador through word of mouth and reviews.
Infuse local culture and community. Make your hotel unforgettable by infusing it with local community and culture. Provide check-in candy from a community chocolate shop or stock your bathrooms with locally made soap and body products. Inform guests of upcoming events and attractions at check-in. Additionally, try to partner with local businesses such as fitness studios, coffee shops, and restaurants for a guest discount. By doing this, you can promote other local businesses, and your guests can more easily experience the local culture.
While smaller hotels may not have the corporate power behind their names, they can benefit from avoiding the generic and impersonal experiences that often come with larger hotel chains. Continuously build the personality of your hotel's story, people, and local community into your brand and experience. Evoke positive emotion in your guests and be remarkable in their minds.
Sources: