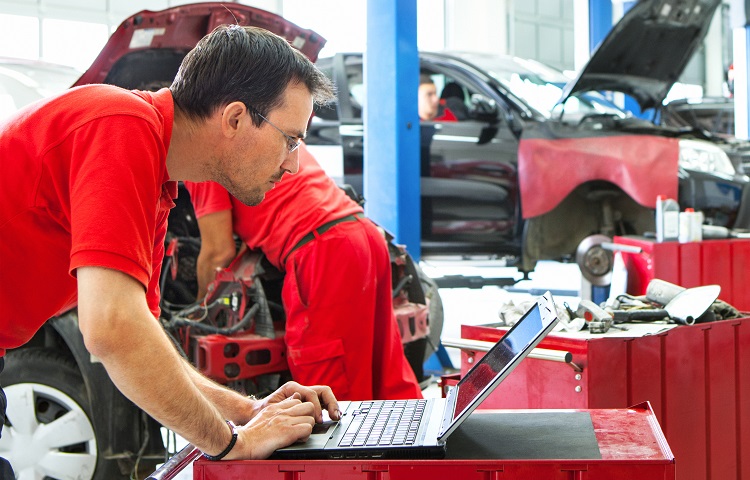 Recently, CRASH Network surveyed over 1,200 collision repair shops and asked them to grade insurance companies based on their firsthand experience with how insurers handle claims. We are proud to announce that Acuity Insurance received an A- from collision repair shops in the 2017 CRASH Network "Insurer Report Card." Not only did we get an A-, but we came in third among the 86 auto insurers on the report.
Collision repairers were asked to look at the policies, attitudes, and payment practices of the insurers. Since they work with insurance companies every day, they can give honest answers on which insurers pressure them to use cut-rate parts, which refuse to pay for necessary work to ensure high-quality repairs, or which add unnecessary delays to the whole repair and claims process.
"Working with Acuity, they make it hassle-free for the insureds as well as the body shop. The employees are great to talk to if any problems occur and are quick to solve the issue," said Chris Brunner, body shop manager at Vogel Chevrolet in Kiel, Wisconsin, one of Acuity's preapproved auto repair shops.
At Acuity, we pride ourselves on how our claims department does business with collision repair shops and on providing exceptional service and features for our auto policyholders.
Preapproved repair shops. These are designed to save you time and hassle. If you utilize one of these repair shops after an accident, you only need one estimate and repairs can begin right away. You authorize repair work and accept your vehicle when you are satisfied—we handle the paperwork.
Roadside assistance. Emergencies on the road are never fun. Luckily, Acuity's Roadside Assistance is available 24/7 in all 50 states. Simply call for on-the-spot assistance with towing, jump-start, locksmith service, tire change, fuel and oil delivery, or winching.
Auto glass claims. If you have a chipped or cracked windshield, we have a network of glass experts ready to repair or replace the glass at your convenience.
Get an Acuity Insurance auto quote today. Let us focus on your insurance, so you can focus on the things you love.